Image
Screen printing
This stencil-derived technique offers excellent value for money when producing large quantities of textile products.
Image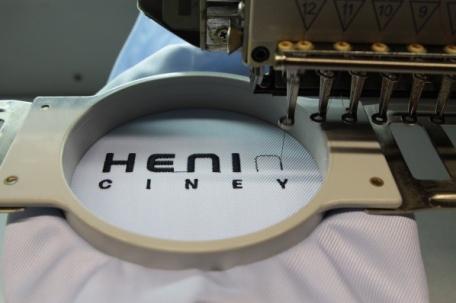 Embroidery
This embossing technique guarantees a durable and high-quality customisation.
Image
Monochrome and digital flex
Flex customisation, also known as flocking, consists of applying an iron-on vinyl film to your textile medium, starting with small quantities.
Image
Screen printing transfer
This 2-step printing method makes it possible to apply screen printing ink to textile materials on which it is impossible to print directly.
Image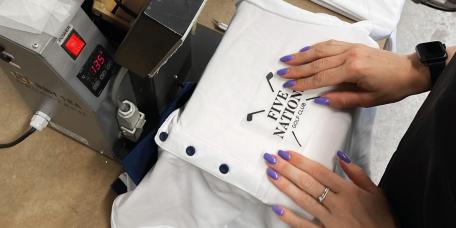 DTF Transfer
DTF printing is a heat transfer technique ideal for printing a photo or logo in full colour on a flat textile surface.
Which printing technique is best suited to my custom project?
The choice of technique to be used depends on many factors: type of medium, number of colours to be printed, quantity to be produced, frequency of use, etc. Do not hesitate to visit our showroom in Ciney or to contact our team who will offer you the best advice based on the nature of your project.